Main content starts here, tab to start navigating
book an event
Located in the heart of the North loop, Graze offers the perfect setting for your next event or celebration. Whether you are hosting a birthday party, holiday event, rehearsal dinner, baby shower, bachelor/bachelorette party, wedding shower, or corporate event, our venue offers a casual, yet elevated experience.
Graze Provisions + Libations is a unique place to host an event because we showcase several local, independent food vendors for your guests to choose from. We have two bars offering classic or craft cocktails, along with many local beers on draft, a coffee, wine and pastry cafe, and two beautifully appointed patios with the best view of Minneapolis!
FAQs
Q: Is there a food and beverage minimum?
A: No. We charge a flat, non-refundable rate of $150.00 during the week and $300.00 on Fridays and Saturdays. This reserves your space for a 2-hour time frame. Reservation fee & food/beverage payment due 7 days prior to the event. These rates exclude buyouts.
Q: Do you cater parties?
A: Yes, we have a catering menu. You can build your own food package, order our Graze Platter, or purchase gift cards for your guests to use as they choose. Pre-load as many gift cards as you would like at your discretion. $25-$30 is a good starting point.
Q: What if I do not use all of the gift cards I purchase?
A: Gift cards are non-refundable, but you can always use them another time. There is no expiration on gift cards.
Q: Can I start a tab with the bar for my guests?
A: Yes. We would pre-authorize a credit card at the bar, and wristband your group to identify them.
Q: What if I want to purchase a specific number of drinks per guest?
A: We would pre-authorize a credit card at the bar and provide as many drink tickets as needed. Guests can provide the bartender with a drink ticket and the drink can be added to the tab. We would be happy to accommodate special requests such as beer and wine only.
Q: Where can I park?
A: There is metered street parking, or a parking ramp across the street on 5th ave.
Q: What if my party is running late?
A: Please call. We reserve the right to cancel parties running more than 30 min. late.
Q: Can I bring my own cake?
A: We do not allow outside food or beverages. However, we offer locally sourced cakes, cupcakes and pastries on our catering menu.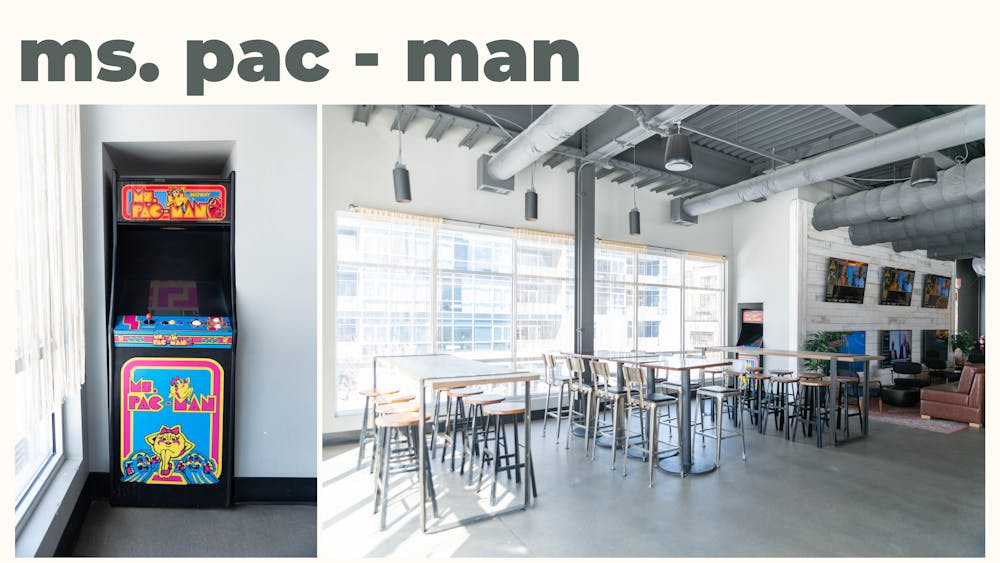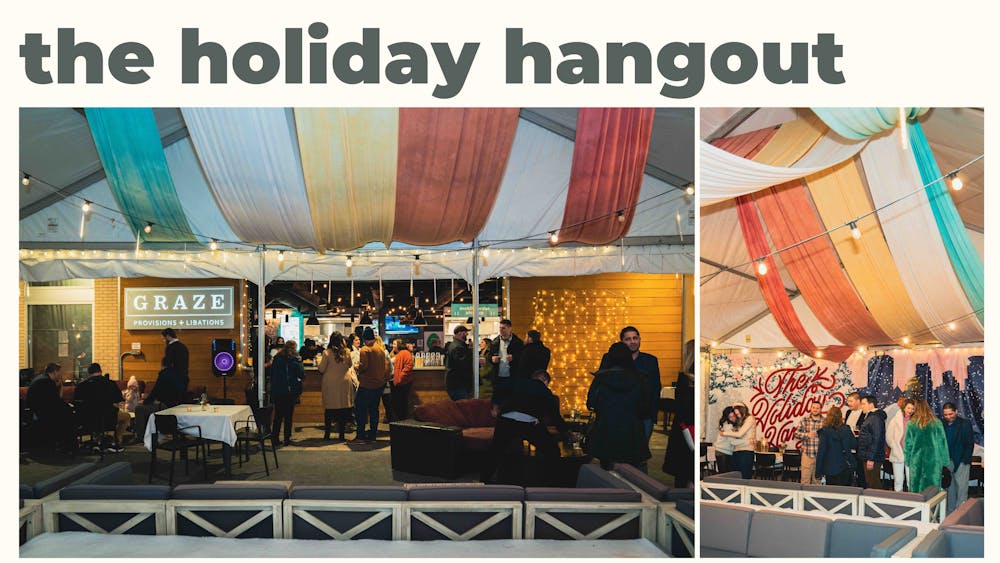 the holiday hangout

Us Minnesotans will do anything to stretch summer out including heating the outdoors! Easy bar access, ambient lighting, and the occasional festive decoration.

Available Nov-Feb

Capacity: 0-100

full graze buyout

For large events and the opportunity to sprawl the entire space is available for TAKEOVER

Capacity: 0-500+

the patio

Featuring a fire pit, easy bar access, cozy seating and INCREDIBLE MPLS SKYLINE VIEWS, you'll see why this space is special!

Capacity: 0-60

the yard

Offering a giant yard with Fireplace and sectional couches, Corn hole and Movies, you'll forget you're in the city!

Capacity: 0-200

ms. pac-man

Located on our second floor this unique space offers interactive games as well as high-top and large banquet style tables. From small gatherings to watching THE GAME with Friends This spot has it all!

Capacity: 0-60

the cafe

This space is casual and friendly with a boho-chic aesthetic featuring cozy seating, convenient access to Last Drop Cafe and Wine Bar, as well as Bistro tables and soft lighting.

Capacity: 0-50