Chef Yia Vang up for Best in Midwest James Beard Award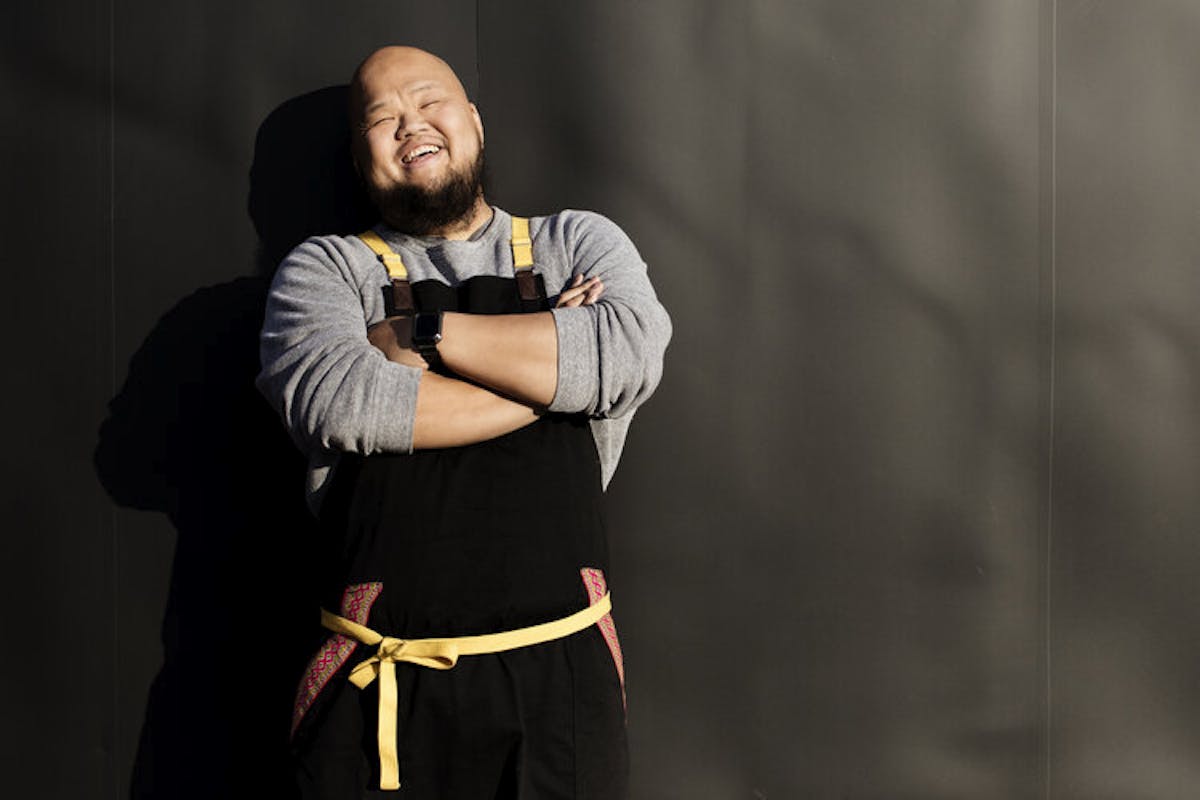 If you're at all familiar with Chef Yia Vang, it should come as no surprise that his excellence is being recognized – yet again. This is the second year in a row he's been nominated for a prestigious James Beard award, one of the industry's greatest honors.
In 2022, Vang was a finalist for Best Chef, Midwest and a semifinalist for Best New Restaurant, the latter for Graze's own Union Hmong Kitchen – one of the best and most exciting new restaurants in Minneapolis last year.
This year, Chef Vang is once again being considered for Best Chef, Midwest. His latest nomination demonstrates that he is emerging as one of the best chefs in Minneapolis, putting him in the company of greats like Andrew Zimmern, Justin Sutherland, Sean Sherman, and Ann Kim.
Like many chefs, Vang came from humble beginnings before making a name for himself, but his story is far from common. He was born in a Thai refugee camp, where his family stayed after fleeing Laos at the end of the Vietnamese War. At the age of four, his family relocated to Pennsylvania, where they lived for nine years before resettling in central Wisconsin. There, he learned to butcher meat, furthering his appreciation for food.
Vang moved to the Minneapolis area after graduating college, working first as a dishwasher, then becoming a cook at popular restaurants such as Spoon & Stable, Nighthawks Diner + Bar, and Borough. Eventually, he could no longer ignore the absence of Hmong restaurants in the Twin Cities, despite the area's enormous Hmong population. After experimenting with dozens of Hmong popup trailers outside of local breweries – the earliest of which had dulled-down spices to suit midwestern tastes – he began to find success by honoring more authentic Hmong flavors and cooking techniques.
Chef Vang was able to continue his momentum by opening Union Hmong Kitchen at Graze Provisions + Libations, which quickly became viewed as one of the best new restaurants in Minneapolis. By sourcing seasonal ingredients and combining local traditions with his own, Vang has been able to successfully introduce Hmong flavors to American palates. Food journalist Francis Lam calls Chef Vang "...one of America's leading voices in Hmong cooking."
With growing recognition from Francis Lam, the James Beard Foundation, and many others, Chef Vang appears to be on his way to stardom as one of the best chefs in Minneapolis. Winning this latest award, however, would also make him known as one of the best chefs in the midwest.
The Best Chef, Midwest finalists will be announced on March 29th, and the winner will be recognized at the James Beard Restaurant and Chef Awards Ceremony on June 5th.
Regional Best Chef awards take into consideration a number of factors, including culinary skills, leadership abilities, work culture, and community impact. The James Beard Foundation recognizes 12 different regions throughout the country – the midwest consisting of Iowa, Kansas, Minnesota, Missouri, Nebraska, North Dakota, South Dakota, and Wisconsin. Of the 20 Best Chef, Midwest nominees, Chef Vang is joined by fellow Twin Cities-area chefs Ann Ahmed, Christina Nguyen, and Karyn Tomlinson.